October 5th, 2010
In January I left for Rio de Janeiro where I signed up for volunteer work in a school together with a friend of mine. We both had finished our studies and wanted to explore the world so when our teacher told us about the possibility to do volunteer work in Brazil we both knew this was something for us.
We left in wintertime and arrived in exotic Brazil where summer seems to be the only season!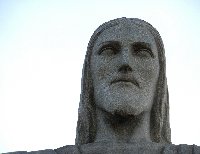 Travel Rio de Janeiro
And the change in climate wasn't the only shock that hit us. After a good night sleep we'd recovered from our jetlag and headed to the school.
The facilities were quite a shock but the children welcomed us with open arms and made us feel at ease. It's hard to describe the whole experience in a short blog but I guess we really got to see a part of Brazil that most tourist skip or don't even know about.
The first week of work was hard but again the children gave us a lot of energy and had so much to share. We invented games to play, visited some of their homes and helped the teacher prepare the lessons.
In the weekend we headed out to Ipanema Beach or made day trips like the one to Mt Corcovado to witness what some call the world's most beautiful city view.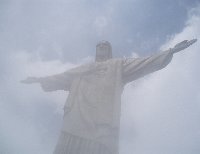 Travel Rio de Janeiro
Rio de Janeiro seen from Corcovado Mountain is impressive and the view of the bay is spectacular. Looking up, there's the enormous statue of Cristo Redentor, the city's most important landmark and looking down on Rio while straight ahead, on a clear day, you can see the cable car ride up Sugar Loaf Mountain.
We also visited the Maracana, one of the largest stadiums in the world and like Corcovado Mountain a sacred place for the locals in Rio de Janeiro.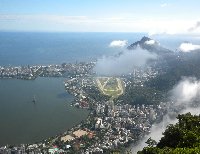 We had an amazing experience in Rio de Janeiro and the combination of sightseeing and doing something important made us feel really good about or stay in Brazil.
I would recommend an experience like ours to anyone, especially when you just finished your studies and are unsure about what you wan't to do. Brazil will welcome you anytime!