July 18th, 2011
My holiday in Brazil was great and it was a shame I couldn't stay any longer! I had to limit my travel plans to at least a few destinations so I chose to stay in Rio de Janeiro simply because not going there would have being ridiculous :) and I also visited Salvador to soak up some of that carnival flavour, Pipa to relax on the beach and Natal to get in touch with nature!
Brazil is such a huge country that, to my surprise, it turns out to be the size of Australia! Logically having only a few weeks off I couldn't visit every little part of it but hopefully I will be back next year to explore at least Sao Paulo and the Amazone area.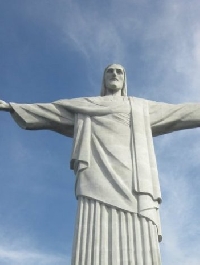 Travel Guide Rio de Janeiro
Rio de Janeiro was an incredible experience and this city just overwhelmed me, the way the people share their most personal stories and their hospitality was something I had never experienced before.
I travelled with two of my best friends and one evening we were invited by some Brazilian girls to join them to celebrate a birthday party of one of the girls and eventhough we were a little bit out of place at the party there was such a great atmosphere.
All the women started dancing, from little kids to grandmother herself and everyone just had a great time together. There was enough food and sweets to feed an army and the birthday girl didn't even asked about her presents like the kids would do backhome. It was a real eye opener and we learned how important it is to be yourself instead of always being embarressed first. The girls became friends and we still keep in contact now that we're back in the UK. Maybe one of them will even come to London for her studies so it would be a great way to return the favour and help her find her way around here.
As for Rio de Janeiro as a city there are a lot of beautiful sites and places to visit starting from the Sugarloaf Mountain where you can travel by cable car and enjoy the stunning view of Rio de Janeiro beneath you. Of course you will get your picture taken with Christ the Redeemer, get a tan at Copacabana Beach (beware of your things though) and maybe visit on of the city's favelas.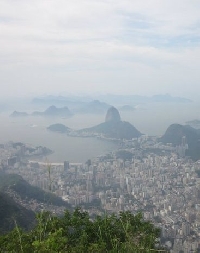 Travel Guide Rio de Janeiro
Brazilian food? I loveeeeeeeeeeeeeeeeeeeeee it! O my god, the rice, the meat, the fried snacks and of course their caipirinha. You can not be on a diet when you're heading to Rio de Janeiro because that would mean not experiencing all this beautiful food. Brasil, eu te amo!