October 27th, 2010
Patagonia must be the most breathtaking part of Argentina and simply a world away from the colourful capital city of Buenos Aires.
Going on a glacier tour through Patagonia and explore El Parque Nacional Los Glaciares to me sounded like the ultimate travel adventure so that's why I divided my time in Argentina in two holidays.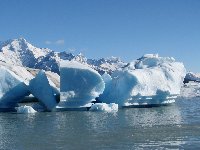 Trip to El Calafate
The first week in Buenos Aires, the second week to explore a bit of rural Argentina out of the city and a third and last 7 days exploring the glaciers of Patagonia.
We flew straight from Buenos Aires to El Calafate, a small town in Patagonia which is known for its Argentine Lake, or Lake Argentino, in the south of the Santa Cruz Province.
El Calafate is a good base for your Patagonia holiday as you can book all kinds of hiking trips and boat tours.
Since I'm not that kind of an expert on glacier hiking it seemed like a smart idea to book a Patagonia tour leading to the Los Glaciares National Park.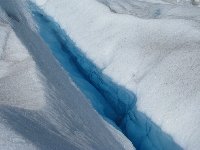 Trip to El Calafate
This park is not just like any other park you would by tickets for and enter to take some pictures. Los Glaciares National Park is more like another dimension and will take you straight to your personal imagination of the Ice Age. From skyhigh mountains completely snowed under, fluorescent blue lakes and immense glaciers, it's all there in a complete silence never experienced before.
The glacier tour leads not only to the glacier park but will take you along other touristic sites like the Perito Moreno Glacier that have made the Santa Cruz district so popular.