November 20th, 2010
Puerto Madryn lies in the Argentine Patagonia and is known for its amazing wildlife tours and other adventurous activities.
I would recommend Puerto Madryn to everyone who wants to experience the real Argentine wildlife as we had a great time going on several different day trips.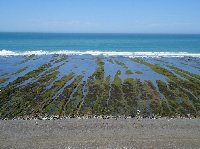 Tourism Puerto Madryn
The most impressive tour we went on was the whale watching cruise which gave us the opportunity to get ridiculously close to the whales, seals and dolphins in the South Atlantic Ocean.
But Puerto Madryn isn't only the gateway to the whales but also to the penguins and if you will keep your eyes wide open as you travel by road you might spot some other unique animals like the armadillo or one of the many brighty coloured reptiles. We loved the beauty of the Patagania and the combination with the great trips from Puerto Madryn made it a perfect travel destination.