November 23rd, 2010
My holiday at the Dalyan Resort Hotel was so good I still don't understand why we came back so soon! We spend two weeks of totally doing nothing but relaxing, getting pampered and enjoying the beautiful scenery of the Daylan region.
The town of Dalyan was named after the straight and narrow channel which leads from Lake Köyceğiz into the Mediterranean Sea.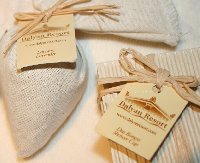 Trip to Dalyan
Today this channel with its in proximity to the lake and its beautiful nature reserves keeps drawing turists to Dalyan.
We booked a luxurious bungalow at the Dalyan Resort Hotel and absolutely loved everything about it from the position on the river banks, its great mountain views and the enormous pool.
The staff was great and there were a lot of nice shows including some real Turkish belly dancing! The hotel had a number of watertaxi's who made sure the guests would be able to move themselves at anytime.
We went on different boat rides for example to see the ancient Lycian tombs which were cut from the rocks around 400 BC!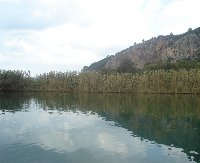 Trip to Dalyan
Ancient Lycia was a region in Anatolia where many civilizations have left their footprints from the Romans and the Greeks to the Ottomans. The Lycian tombs of Dalyan which can be visited on a boat ride along the river are one of the most well preserved reminders of that period because of their postion high up in the rocks.
Closer to the Mediterranean coast we loved spending time at Iztuzu Beach, very relaxing and a beautiful beach. Another great day trip from Dalyan is the ancient city of Kaunos where you can see the ancient theatre and some impressive temple ruins.