August 4th, 2011
Moscow is one of my favourite cities in the whole world and I find it so fascinating that a country like Russia which knows an extreme winter climate has a warmer summer than we have back in the UK.
I was born in Russia but moved to London at the age of ten because my parents decided to change their lifes for the better. Eventhough I feel as english as my friends a little piece of Russia never left me and everytime we visit Moscow I really feels like coming home.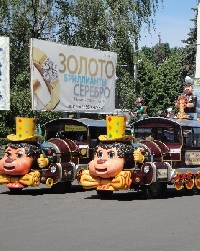 Trip to Moscow
The fact that Moscow is a beautiful city adds up to that and like I said especially in summer when the weather is great and the people are out, it becomes one of the most exciting places on earth.