February 22nd, 2010
I have been to Russia on two different trips, one to Saint Petersburg and another one to Moscow. Both cities are gorgeous but completely different from each other.
Saint Petersburg is a beautiful place to visit with great architectual structures. Some of the buildings resemble North European structures found in cities like Hamburg or Anvers.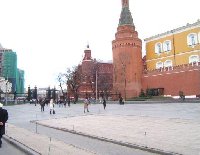 Photos of Red Sqaure in..
The Russian architect of Italian origin, Carlo Rossi, is responsible for a lot of great archtectual ensambles in St Petersburg like, for example, the Alexandrine Theatre and walking through the streets of this static city his work won't go unnoticed!
Other tourisit sights in Saint Petersburg include the impressive Hermitage Museum, the Cathedral of the Ressurection of Christ and the beautiful gardens of Petrhof.
To visit these sights you could book a guide to show you around. You won't spend a lot of money on a tour guide and having some of the art works explained a bit better is always a good thing.
Moscow is the political and economic capital of Russia and shows a more traditional side of the country with the beautiful Kremlin as one of the most important and impressive remains of the antic Byzantine Empire and the Russian culture. The Kremlin on its own attracts a great number of tourists every year.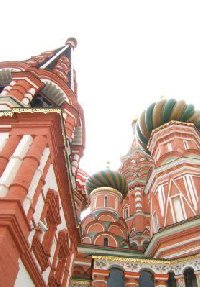 Photos of the Kremlin in..
In Moscow you will also find the Tretyakov Art Gallery which has a great collection of paintings on display. Even for those not interested in visiting more museums the city has a lot to offer. Souvenir shoppers will love the GUM, a large department store facing Red Sqaure which is filled with fine boutiques.