February 9th, 2012
I would like to take this opportunity to warn other travellers about the viscious online campaign that the Faubourg 216-224 Hotel in Paris is holding through several booking sites.
The pictures on whatever booking site are completely misleading and I even heard that they refer to a different hotel building next to the section I was staying at! Meaning that the name Faubourg 216-224 refers to two buildings and one at least is total rubbish but they keep promoting the rooms with the nice pictures of the other building which btw I have not seen..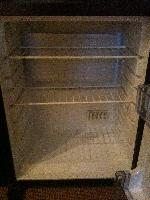 Where to go in Paris
There was not even a reception and I had to drop my keys in a cardboard box covered in gift paper!! The though alone..
Not to speak about the location, which was terribile and drunk people where lying outside the hotel/hostel place.
The elevator would be a danger not to put yourself in but after the exhausting trip to get to the hotel I took the risk..picture those freightening hospital elevators and then picture the size of it to be 1 m2..shredded carpet and dirty walls..welcome to Faubourg 216 or 224..who knows..
The rooms was even worse and the sheets were draped around the matrass without anything in between, the minibar non existent and shredded carpet all the way..In the middle of the night I heard somebody trying to open my door but being disstracted by the itching sheets I didn't think about it too long.
I barely slept that night and was happy to drop my key in the cardboard box the next morning. Would not consider having breakfast here in this dump.
Paris is beautiful dont ruin your stay by saving some money on your hotel!!