May 4th, 2012
South of Los Angeles there are many many places you could spend a beach holiday and Malibu is one of them. Especially Malibu Beach is a beautiful place to spend a summer holiday.
You can just tour the Pacific Coast Highway running from Malibu into Santa Monica all the way up to Los Angeles and you will find a ton of great beaches and things to do like surfing and other outdoor activities.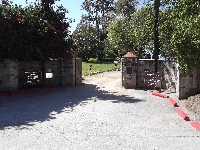 Tourism Malibu
The Malibu Pier is nice for dinner as you will find a lot of great restaurants here and maybe even some celebrities as Malibu has become ever more popular with the Hollywood crowd.
After our stay in Hollywood we packed our stuff for an amazing week in Avalon on Santa Catalina Island but more about that fabulous trip in my next travel blog!