May 4th, 2012
A great trip from Long Beach California is to Catalina Island by ferry. The island of Catalina is part of the California Channel Islands and is located in the southernmost part of the Los Angeles County.
The city of Avalon is the perfect place for a relaxing holiday and besides the beautiful island there are many things to do like going to the casino or simply all the entertainment that this resort community has to offer.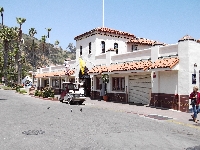 Travel Guide Long Beach
The Catalina Casino is surrounded by beautiful boats in the Avalong harbor and this is basically the best area to explore.
Behind the beaches of Avalon you will find the Crescent Street pedestrian mall which is perfect for shopping.