February 16th, 2010
I have been living in Isreal for over six years now and I can truly recommend this country to any given traveller. There are many places worth a visit like the amazing city of Jerusalem with its beautiful city centre and historical places like the Via Dolorosa where Jesus walked on his way to being crucified.
The city of Bethlehem, also a very religious and sacret place. Many tourists come to Bethlehem to visit the Church of Nativity to witness with their own eyes the exact birthplace of Jesus Christ.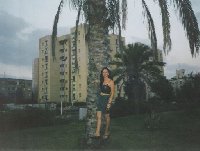 Travel Guide Haifa
The city of Jaffa is famous for its old Roman city centre which was reconstructed in the period of Julius Caesar. Another city worth a visit would be Haifa where you will be able to enjoy an amazing panorama of the Mediterranean Sea and the Mount Carmel. Haifi is also home to the Bahai Gardens and a very characteristic port.
Akko, also called the city of Acre, is known for its oriental atmosphere and here you will find a lot interesting places and a beautiful historical city centre. Then, the region of Jericho with its endless Judah Desert and, of course, the Dead Sea. Floating on the waters of the Dead Sea remains a unique experience!
In Eilat, close to the Egyptian border, you will find the Red Sea with its beautiful waters and amazing marine life. It is hard to visit all these places but there is a lot to see and do in Isreal that you could easily wander around for months without leaving the country. If only the world could resolve its political issues in Israel, this truly would be the promised land!