July 15th, 2010
In 2007 I went to Japan for business and stayed there for about two weeks, what an impressive city! Truly one that never sleeps and keeps on going 24/7.
Before getting to work I had two days to discover Tokyo on my own and take some pictures of my first impressions of Japan.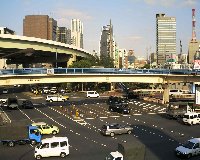 Travel Experience Tokyo
Tokyo is a huge city and besides by foot you could also use the metro to get from one point to another. Especially at night this can be convenient as it can be hard to find your way through all the small alleys that are parallel to the bigger lanes.
I visited Akihabara, the Electric City, which is pretty much a city inside Tokyo and started to make pictures of everything. Pictures of the traffic, pictures of the curious shops and pictures of the people, who always were so kind and helpful.
Akihabara is an area in Tokyo, near the Tokyo Station and especially at night a real eyecather with all the lit up buildings and candy stores. If your goal in Tokyo is to score some cool gadgets or electronica Akihabara is definitely the place to be.
Another district of Tokyo I went to is Lidabashi where I visited a true Japanese fancy fair and made some pictures of the beautiful Shinto temple gates.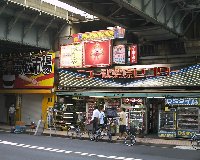 Travel Experience Tokyo
Other touristic stops included the The Royal Palace of Fujimi Yagura with its gorgeous gardens, the commercial district of Marunouchi, the Tsukiji neighbourhood with its famous fishmarket and of course, a ride on a Yurikamome train!
A ride on a Yurikamome train is an incredible way to see Tokyo as it will take you along some major japanese constructions and a great view of Tokyo City.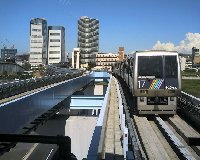 Shiodome Sio is a very modern part of the city, located in Minato near the Hamarikyu Gardens and Tokyo Bay. Shiodome is filled with huge skyscrapers like the Shiodome Media Tower and again you can reach this district by Yurikamome train.
From this part of Tokyo the view of Tokyo Bay is stunning and you can look out over the entire city which becomes more impressive the longer you look at it.