August 27th, 2010
In 2008 me and my family stayed in Tokyo for a holiday and the kids adored our visit we paid to Disneyland Tokyo that I decided to post those pictures on this blog so maybe other families can get an idea of how great this place is if you're travelling with kids.
We stayed in Tokyo for about three weeks because of my work and in the weekend we did all sorts of trips to get to see something of the city.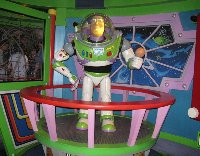 Travel Experience Tokyo
Tokyo Disneyland, and especially the parade and the fire works at the castle were without a doubt the highlight of our stay in Tokyo, at least for the kids.
To surprise them I didn't only purchased the tickets to the Disney park but I had also booked a room for a night at the Disney hotel which for them was a dream come true. We took a lot of photos and as a family we had a really good time so I would like to suggest it as a great attraction in Tokyo for people with little children.
Of course you don't have to stay in the Disney hotel but only the parade with all their favourite characters was great. Like I said, we took a lot of nice pictures, the kids had a great time and me and my wife as well.