July 19th, 2010
I just came back from a city trip to Amsterdam with my friends. We stayed in the center of Amsterdam at the Victoria Hotel which is located on the Damrak, the main street leading from the Amsterdam Train Station to Dam Square.
One of the thing I had always wanted to do was go on one of the Amsterdam canal boat rides so when we arrived at the station and headed to our hotel, which actually is located next to the dock station of the canal boats, I knew we were going on a boat ride as soon as we had dropped our luggage at the hotel.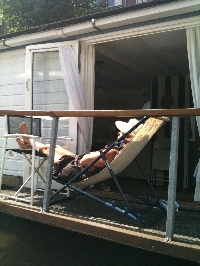 Travel Guide Amsterdam
It was a splendid day to go on a canal ride and when we heard about the national soccer team going on the same boat ride just a few days earlier when they came back from South Africa, I got even more excited!
We purchased the tickets at the box office at the dock, 13 euro's pp and 6 euro's for kids, and got in line with another 40 tourists. The great thing about the Amsterdam canal boat rides is that a speaking travel guide is provided in four different languages and gives you all kind of information on Amsterdam and the buildings and quarters around the main canals.
I loved our canal ride on the Prinsengracht and it was so amazing to see people inside their houseboats on the water. Passing by we were able to peak in their houseboat windows and could see them doing the dishes, drinking a glass of wine of watching television. Hilarious!
We also passed some houseboats which turned their home into a canal museum and actually let tourists in to show them around in their house!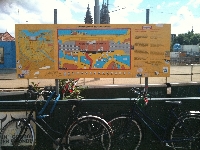 Travel Guide Amsterdam
Also a great eyecather was the Poezenboot, or the Kitty Kat houseboat as I like to call it. This Poezenboot turned out to be famous in Amsterdam because it's filled with cats turning the boat into a sort of pet store.
The ride lasted for about an hour and we had a great time. Maybe next time when I come back with my boyfriend we will go on the Dinner Cruise canal ride!