March 24th, 2010
My friends and I wanted to go somewhere in Europe to spend a weekend away and had to choose from Prague, Amsterdam, Barcelona and Budapest.
After a few days we decided to leave for the Netherlands to spend an unforgettable weekend in Amsterdam!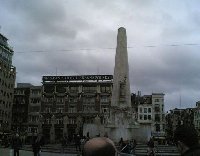 Statue memorial The Unity on..
It was January 2007 and after a two hour flight we had arrived at Schiphol Airport. The hotel in Amsterdam was comfortable and nice so we dropped our stuff and prepare ourselves for a first walk around town.
We had dinner at an Argentinian restaurant ans spend the rest of the night around Dam Square. The next day we decided to book a tour on a sightseeing bus and driving alongside canals, parks and tulips we got to see a great deal of the city.
To my surprise Amsterdam has a great working public transportation network and you hardly see any cars driving around.
Most people move from one place to another by using their bikes or hopping on the tram which will take you almost everywhere.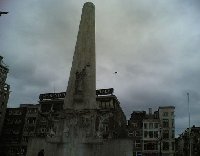 De Eendracht, memorial on..
On the streets you'll see people from all over the world coming together in the melting pot that is Amsterdam. Of course we enjoyed a typical Dutch lunch at one of the hundred McDonalds before visiting the house of Anne Frank.
On our last day we wanted to visit the Van Gogh museum and we ended up spending the whole day there. Inside the museum, which has four floors, you can get up close with the artists and follow the proces of how their art works were made.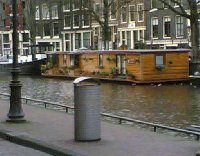 The canals of Amsterdam.
You'll also find paintings of other artists dating to the same period as the art pieces of the famous Vincent van Gogh.
That night I took a risk by ordering a pizza with ham, tomatoes and pinneaple in a socalled Italian restaurant, I survived. In total we stayed only three days in Amsterdam but we did see a lot of interesting things.