August 7th, 2010
Last but not leat, Ubud. After a long journey and a lot of sightseeing in Indonesia hopping from island to island, this was going to be our finale destination before heading back home.
Ubud is located in central Bali and it's a beautiful place to finish a perfect holiday. There's a lot to see and do in Ubud that you will definitely spend your last days in this beautiful country the way you would want it, enjoying everything!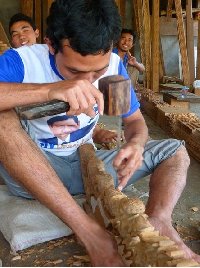 Where to go in Ubud
From Mount Batur we had travelled south to Ubud, not even a 30 km north of Denpasar from where we had booked our return flight via Kuala Lumpur.
In Ubud we stayed at Ketuts Place, a great place to stay run by a lovely family.
We had a beautiful room at Ketuts Place and could also use the pool. My daughter even followed one of their popular cooking classes which was a big success and a lot of fun. They also service great meals for dinner and breakfast.
From Ubud we decided to rent some bycicles and explore the more rural areas around the city. This was a very impulsive idea we had but we had so much fun and cycled through the most incredible villages that it's definitely something that I would recommend to do in Ubud.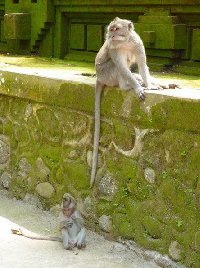 Where to go in Ubud
Also in Ubud we saw a lot of preparions for the August 17th Indepence Day celebrations and groups of kids were studying their dances or fixing their lanterns for the big day.
You should probably head to the market aswell as there's a lot to see and the local produce is some of the best. We'd loved to stroll along the markets in Indonesia as you get to see the people as they are and experience the local culture at its purest.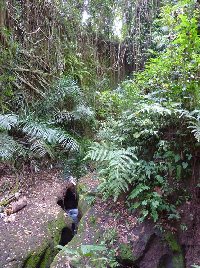 For I forget, the Ubud Monkey Forest is also a great place to visit where you'll be welcomed to this mystic temple comple in the middle of a gorgeous forest by a group of curious little macaques.
The Sacred Monkey Forest contains the Pura Dalem Agung Padangtegal temple, a beautiful Hindu site which is great for taking pictures.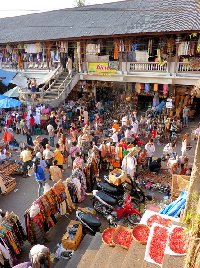 Unfortunately also our stay in Ubud had to end but we had an amazing holiday in Indonesia to look back at!