November 8th, 2010
Zion National Park is one of the beautiful national park's which can be reached on a day trip fom Las Vegas or visited on a road trip like we did.
Driving from Denver to Las Vegas we covered most national parks like the Arches, Grand Canyon, Bryce Canyon and many more in between.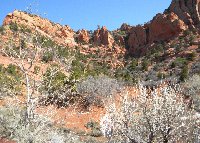 Travel Zion National Park
In total we travelled from a month including our time in Las Vegas but driving with a camper van gave us the opportunity to camp in some of the national park's which made the whole experience even more memorable.
I added some picture of the Zion National Park which lies in the southwestern tip of Utah and only a three hours drive away from Las Vegas.
Zion National Park is a beautiful park to visit with its reddish sandstone cliffs and amazazing rock sculptures. You can decide wether you want to visit Zion National Park on a day trip by bus tour or spend the night there at the Zion Lodge.
Since we already had our own campervan we travelled to the Zion National Park campground, well there are three I think but at the Watchman campground you can make book ahead which worked better for us. This might be a good idea since you'll be able to travel with your own vehicle only half of the year as the scenic road through Zion National Park is closed to visitors from April to October.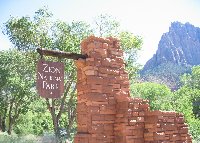 Travel Zion National Park
From Zion National Park we continued our way to Las Vegas but driving the extra long loop covering the mighty Grand Canyon southeast of Zion via Flagstaff.