December 1st, 2010
In September of this year I travelled to Cuba for a great business opportunity, if not travel experience. Back at my job in the US my boss offered my and two of my other collegues the chance to partecipate in an exchange programme with a small Cuban company, based in Holguin.
The contract lasted three months and me personally I didn't even have to think about it! The whole experience was amazing.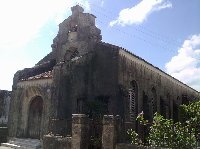 Holiday in Holguin
I got to stay with a more than friendly and welcoming Cuban family, since the husband of the couple was the director of the company I would be working for.
They made me feel at home straight away and invited me on sightseeing trips in and around Holguin, taught me as much as they could about their traditions and, very important, the Cuban cuisine.
The travel experience enriched me so much on both a professional and personal level and I would sign up for another project like this anytime!
My work envolved basically doing a lot of managing and archiving at a Holguin based company but I also had to analyse some of the used working methods compared to the ones we work with back in the US, anyway not to bore anyone with this information I would like tp conclude with saying that for me my adenture in Cuba was a big success and I would love to return.