May 18th, 2011
A hotel I could recommend in Havana Cuba is Hotel Ambos Mundos where I stayed together with my boyfriend during our holiday there.
Our room wasn't that big but the location of the hotel was very good and the breakfast excellent. Our room had a great view as we looked out over the old town of Havana.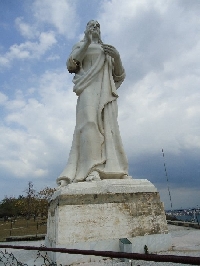 Tourism Havana
The hotel had 24/7 bar access which was great when we came back at night and wanted to sit, relax and have a drink. The whole atmosphere of the hotel takes you back to the 1940s eventhough the rooms have newer ensuite facilities. We also liked the roof top terrace.