April 28th, 2011
Finally a well deserved beach holiday in Varadero a great resort town in Cuba where me and my girlfriends indulged in a very laidback and exotic lifestyle, a dream come true!
From the beach we moved to Havana for our last 5 days of culture sniffing in the capital city of Cuba.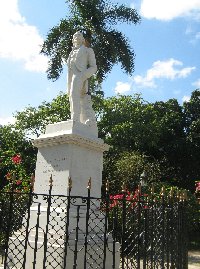 Travel Guide Havana
Havana is a completely different area to travel to and really shouldn't be missed on a holiday in Cuba but I guess the city break meets beach holiday is the best and winning combination!
Architecture lovers and colonial and baroque admirors will love Havana for its gorgeous cathedrals and of course national capitol building El Capitolio which dominates the city's skyline.
On our first morning in Havana we made it to the Old Quarter, the most characteristic area of Havana where you will find the most evident reminders of the colonial period. We had dinner at La Bodeguita del Medio, a very tourist crowded restaurant but still it carried its Cuban charme and hospitality. The food was served with the best mojito I have ever tasted so the next day we came here again for drinks.
The next upcoming days we discovered other nice bars and tasted some real Havana Rum just to be able to cross that off our list:) It was a great place to end our even more amazing holiday and I would love to return to Havana anytime!