February 28th, 2011
The 16th of February my wife and I left on a ten day rond trip to Jordan, the pearl of the Middle East. At first I had doubts about the length of our trip and thought we could never see all we wanted to see in only ten days but I guess I was wrong.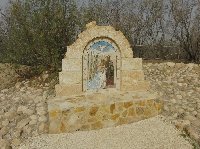 In a ten day round trip like the one we went on you travel quite a lot so you are able to visit all of Jordan's most important sites.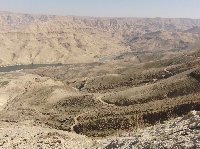 Tourism Wadi Rum
We visited Amman, the capital of Jordan and from there on we moved to see the Dead Sea which was gorgeous and of course a lot of fun with the all the floating and the mud pool relaxing.
Like we visited the ancient city of Amman with its Roman Hercules temple, theatre, columns and other interesting remains we also visited the ruins of Jerash north of Amman and the ancient city of Petra to the south.
At the time we had to return to Amman we had lived an unforgettable experience and the best ten days of our lives. I would love to visit Jordan again and would recommend going on such a journey to anyone.
Even more to the south and located in the southern tip of Jordan we explored mystic Wadi Rum where we joined a four wheel drive tour to visit the Seven Pillars of Wisdom, also known as Mount Rum. This imposing piece of art has been shaped into seven pillars by the forces of time and nature giving it this fitting nickname.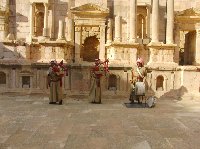 Tourism Wadi Rum
Wadi Rum is known for its beautiful rock engravings, known as petroglyphs in the shape of antelopes and humans. The carvings date back to the 4th century BC and are of great value for Arabic Desert life and the history of Jordan.
The view from Mount Rum is spectacular and there's something so special about the way the sunlight falls on all the uniquely shaped mountain tips and clifss, gorgeous!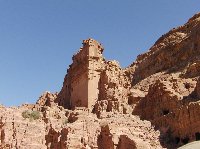 Another mountain view that can't be missed is to be found in the western part of Jordan and provides a view of the Holy Land and River Jordan, Mount Nebo.
Mount Nebo has become a popular touristic destination for its monastery remains, beautiful mosaic-covered floors and of course people come here to pay their respects to the place which according to Christian and Jewish believes was chosen by God to burry the Hebrew prophet Moses.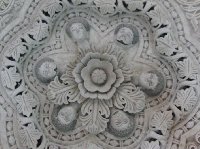 From Mount Nebo our visit here continued to the Jordan River where, according to the same religious tradition, Jesus was baptised by John the Baptist. It was quite special to be able to walk around in this storic place.