May 12th, 2011
When I was in Las Vegas with a group of friends we stayed at the Excalibur Hotel which was really cool. We loved hanging out at the Drenched Pool Side Bar and it was a great holiday.
The Excalibur Hotel is the Disney World Castle looking hotel and has its own casino like many of the hotels in Las Vegas but the rates are a lot more convenient than at the others.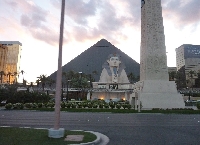 Travel Las Vegas
We had this huge Hummer limo driving us around which was crazy and really made our time in Las Vegas a lot of fun.
O make sure to visit the M&M Store and purchase some of that tasty candy:)