May 6th, 2010
This week I had two of my nieces coming to stay with me and my husband so we decided to take them out on day trip to the zoo.
Searching on the internet I found the Arnhem Zoo to be really beautiful and it wasn't even to far away.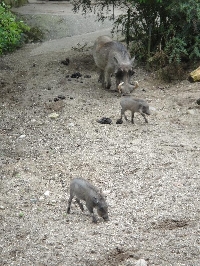 Travel Experience Arnhem
The site offers to book the tickets online with a reduction of a euro discount per person but we decided to wait for the weather to improve and just pay at the zoo.
We took the train to Arnhem Central Station and from here we took the bus to the Burgers Zoo. It was a bit hard to find the bus but after some asking around we got there!
There is a special bus line, 3 or 13, which will take you to the Arnhem Zoo and you can just read follow the writings on the bus. We took bus 3 which departed from lane M and after a 15 minute ride we arrived right in front of the zoo.
Tickets are 18,50 per person, but we paid 16,50 for one of my nieces because she's nine years old, kids from 10 and older will pay adult rate.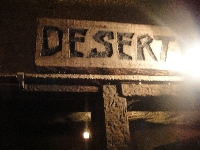 Travel Experience Arnhem
The zoo was amazing and luckily we had great weather too. We got a map at the counter and just followed it through the park which is divided into different landscapes from Safari and Desert to Bush, Ocean and Mangrove.
The animals are well looked after and the kids as well with enough playgrounds and restaurants to keep them busy.
I also heard about Bull Dozer, the new born rhino at the Arnhem Zoo which was born last April but unfortunately the zoo keepers decided to keep the baby rhino inside because of the cold. Next time we'll hope to spot this cute newcomer too!