January 24th, 2011
If you´re looking for a hotel near Eindhoven Airport you have to stay at the Best Western Hotel of Eindhoven because it´s really pretty and the location is perfect with a bus stop practically at the entrance of the hotel.
There are two Best Western Hotels in Eindhoven so make sure you get to check into the one that is located near the train station.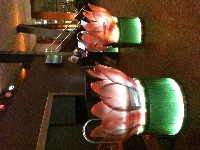 Holiday in Eindhoven
From the hotel you can hop on the 401 Airport Shuttle which will stop at the bus stop in front of the Media Market Store just outside the hotel.
The room we stayed in, room 612, was really nice and clean with a great view and we could actually see the bus stop sign from our window!
The hotel was very modern (I loved the reception desks which were tulip shaped light bulbs in all kinds of bright colous, really nice!) and both the room and the bathroom were really well designed.
The shower I took was the best ever and the quality of our stay was really good. Dont stay at the Novotel Hotel which might seem closer to the airport because the rooms are pretty dated and you wont be able to get to the airport in any other way than by taxi while the bus trip will cost a lot less and is really easy.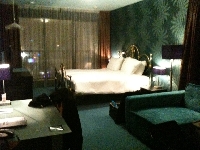 Holiday in Eindhoven
Besides checking in the evening earlier we had time to explore the center of Eindhoven which can be reached by foot is a minute since the hotel is located at a 2 minutes walk from Eindhoven Central Station.
The hotel will also be available for breakfast but we had an early flight so we decided to take some at the airport. We paid about 80 euro´s a night but it was December so prices might be lower in other times during the year. There are some pictures of the room in the gallery below.