June 21st, 2010
In March I bough a travel guide for one of my favourite places in the world: New York.
It might be strange to have a passion for a city like New York without having seen what the Big Apple is all about but I simply couldn't help it. I had to go there so I convinced my two best friends to join me and off we went!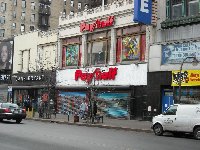 Trip to New York
I must say that Travel Guide for New York came in pretty handy because this city has so much to offer and there are so many places to visit that after two days of wondering around a guide can help you plan your holiday just a bit better.
We flew to New York City with Delta Airlines and had a perfect flight without any problems. As soon as the New York Skyline came in sight I started to get all worked up and realized I was finally going to visit the city of all my travel ideals.
We had booked a hotel not too far from Times Square which was a great location and enabled us to see a lot of things by foot. We also went to visit the Statue of Liberty, Madame Tussauds, The Brooklyn Bridge and many other famous New York City attractions that you will definitely find in your travel guide.
One of my favourites spots in NY would be Central Park which really is the green heart of the Big Apple and the perfect place to unwind after a day of sightseeing. It's amazing how a park this big filled with green lawns and happy squirrels is located not even a block away from the world's biggest skyscrapers and touristic drawcards like the Empire State Building.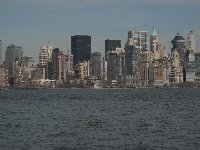 Trip to New York
When you're in New York I would also recommend visiting typical neighbourhoods like Harlem, Chinatown and Little Italy which will show you how this incredible city is built up by people from all over the world, all sharing the same thing; an amazing passion for New York, the best city in the world!