June 16th, 2011
I spent 6 days in New York with my boyfriend and stayed near Central Park. We were lucky with the good weather which made touring around the different attractions really easy and a lot of fun.
Some of the attractions we visited are the Statue of Liberty, Ellis Island, Times Square, the Museum of Natural History, Central Park, the Metropolitan Museum of Art and we went to see a New York Yankee Game at the stadium.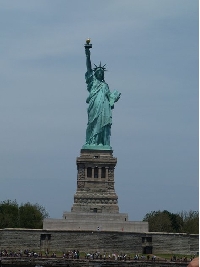 Travel New York
We loved New York and will definately visit again in the future. On Broadway we went to see the musical Chicago, a must see when you're around!!