August 25th, 2011
I spent my 30th in New York and enjoyed the Big Apple for a week together with my boyfriend who had arranged for the whole stay.
We had a nice flight with Delta Airlines and in New York we stayed at the Pennsylvania Hotel which was fine and had a very good location to do sightseeing.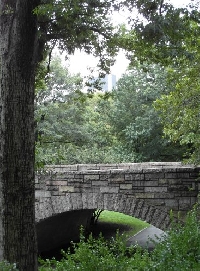 Trip to New York
I loved Central Park and actually I really liked Midtown NY in general, it was packed with cool places to visit, interesting museums to go to and you will simply never be bored.
On my birthday we took the ferry ride to Ellis Island and went to see the Statue of Liberty. At night we had a candle lit dinner at an Italian restaurant which was very special and made my day complete!
I would love to come back and visit New York again, maybe in Spring when the crowds are a little less big and Central Park is the perfect place to go picknicking:)