July 24th, 2010
This winter we were in China for two months with friends to explore Beijing and the Forbidden City in the northern part of China.
The Forbidden City of Beijing served as the royal palace of the Chinese Empire and lasted several dynasties.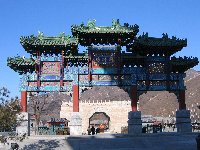 Trip to Beijing
Today the Forbidden City houses the Palace Museum of Beijing and forms a popular touristic attraction for its rich history, stunning decorations and impressive gates.
From Jingshan Hill you can get an awesome view of Beijing and the Forbidden City, the world's largest palace complex. Inside the Forbidden City palace ground you will find several halls and palaces which you can all visit.
The architecture at the palace is extraordinary and the Forbidden City is always filled with tourists and locals alike who are paying their respects or simply admiring this magical place.
Beijing, also known as Peking, is a beautiful city especially in wintertime when the landscapes become even more magical. Of course the weather in december can be quite extreme in Beijing and China in general but if you pack the right clothes you'll be just fine.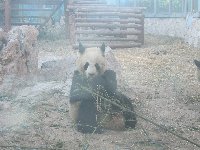 Trip to Beijing
We visited Beijing during the months of November and December which was a lot of time but I must say that I didn't bore myself one day of it. We went on different tours and hikes and really got to see some amazing parts of northern China.
Beijing and the Great Wall of China are very popular touristic places to visit and of course we went for a walk across the Great Wall of China ourselves.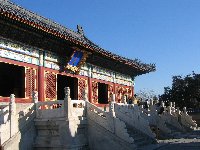 The views from the great wall were amazing and the fortifications are a true masterpiece built to protect the Chinese Empire and covering over 8000 km! It was amazing to finally walk across a wall that famous and known all over the world.
Near Beijing we visited the Mutianyu section of the Great Wall of China which is one of the best preserved parts of the wall and served to protect he city of Beijing.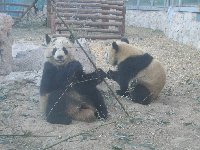 Covering here just the Forbidden City and the Great Wall of China would be saying to little because Beijing has so much more to offer. For example the Temple of Heaven, the imperial gardens of Beihai Park or Beijing's CBD are all very worth visiting and like I said, in two months we didn't bore ourselves ever.
If you're travelling with kids, or not like us, the Beijing Zoo is also a great place to visit and we loved the cuddling panda'!