March 16th, 2011
During my eight days in Beijing, where I travelled to for business, I managed to see a lot of this beautiful city and really got a taste of China eventhough my schedule was rather tight.
There's at least one day trip in Beijing that you should sign up for and that's the one to the Beijing Zoo, one of the best places to spot the native panda!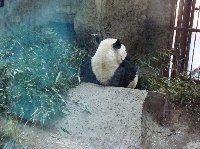 Tours Beijing
Sure, it has become one of the most commercial tourist attractions and you can go and watch panda´s in zoos in other places too but unless you´re visiting a panda sanctuary during your holiday in China this is the closest you will get to the natural habitat of this amazing creature.