September 13th, 2010
From Shanghai we travelled to Beijing, the capital city of China and a very important metropolis in the northern part of the country.
Considering the great distances and the size of a republic like China we decided no to go for a 15 hours road trip to get from Shanghai to Beijing by car but simply hop on a plane.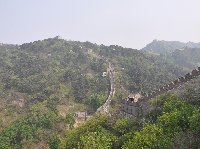 Travel Beijing
Beijing lies over 1200 km north of Shanghai and is one of the four ancient capitals of China. Today, the city still has a lot to offer to travellers and visitors like ourselves.
The best thing would be to purchase a Beijing travel guide with all the highlights listed for you so you can design your own travel itinerary.
A few things you shouldn't miss: the Temple of Heaven, located in the southeastern part of central Beijing. This Taoist temple was built to worship Heaven, an entity that was very important in ancient Chinese believes and attracts both tourists and locals. I loved taking pictures of the Imperial Vault of Heaven which is the circular shaped building in the middle of the square. There's a path that leads up to the building and it's just a very enchanting place.
Second in my Beijing travel guide's list of things to see would be the Forbidden City which the old Chinese Imperial Palace and houses a great part of history for both China as Beijing.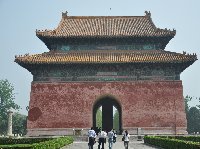 Travel Beijing
The Tian'anmen gate and entrance to the Imperial City also is an important feature of Beijing and an a respected monument for the locals. The monument is of great political value and you'll be able to find portraits of different leaders like Mao Zedong, the former comunist leader of China.
After a day of sightseeing we decided to relax a little bit in Beihai Park which was great for our daughters as they could play around while we explored the pittoresque bridges and canals that run through Beihai Park.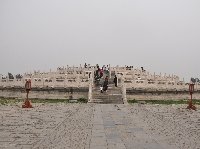 Besides monuments and temples a travel guide might also help you to find nice boutique shops, restaurants or remember local festivities and celebrations. For example, we discovered a restaurant in Beijing that is called Quan Je Du and I can only say that if you were ever to taste a traditional Chinese duck, this is the place to be!
The food here was amazing and the staff is also very polite and helpful. Besides dinner they also have some sort of a show which was nice and entertaining as well.