August 3rd, 2010
From Chala it was the Volcano of Chachani welcoming us to the Arequipa Region in southern Peru where we headed to Arequipa which is the most visited country in Peru after Lima and Cuzco.
Arequipa is the second largest city of the country and I would dedicate several days to your stay here because there are a lot of nice things to see and visit.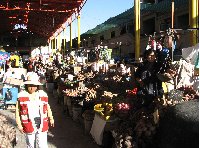 Tourism Arequipa
The Monasterio de Santa Catalina is definitely one of the things to see in Arequipa and you can visit the monastery with a tour or by yourself.
We had found out about the Monasterio de Santa Catalina by reading in the Lonely Planet where a visit to the convent was suggested.
The best thing about the monastery is that you can actually have a look inside and see how the different rooms and spaces of the monastery were used.
There are many alleys that make the Monasterio de Santa Catalina some sort of Alice in Wonderland looking labyrinth with gorgeous flowers everywhere and benches to sit in the shades and enjoy the view of the Chachani volcano.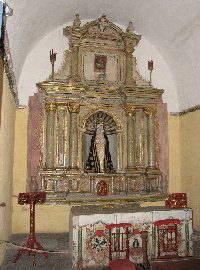 Tourism Arequipa
The monastery of Arequipe can be considered a city inside the city as it covers over 20.000 square meters! The nuns living in the monastery will show you around and introduce you to their way of life.
Besides the Monasterio de Santa Catalina Arequipa also has a very nice city center with the beautiful white Cathedral on Plaza de Armas and a historic center that was added to the UNESCO list of world heritage sites.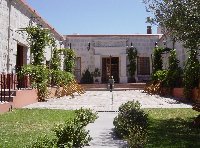 For those travelling to Arequipa make sure to visit the market as well as it's the best way to meet the locals and taste some of their oustanding produce.