September 2nd, 2010
This July I spend my summer holiday in New York together with my best friend and we stayed there for 10 days.
New York itself is amazing with a ton of cool attractions and places to visit from the Statue of Liberty to the M&M Store but being there during the World Cup Soccer 2010 was the best!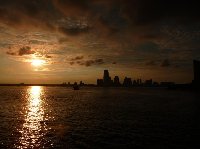 Trip to New York
Of course we didn't win it but being able to watch a game in New York was the best tourist attraction ever!
It was crazy to see the Spanish supporters celebrating all over New York City and jumping around in the fountains singing their national anthem and just having the best time.
The atmosphere was so good that even other tourists started partying together and New York turned into a big international celebration.
After the finals of the World Cup we still had some days left in New York and used them to explore every angle of it. We spend a lot of time in Central Park which is, if you ask me, the best attraction ever as it really feels like you're entering a different world within New York.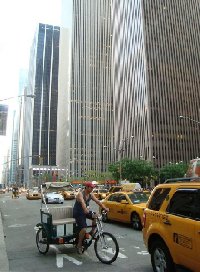 Trip to New York
As for other cool places to visit, you can't miss the New York Hard Rock Cafe! Then, at night we did an amazing ferry sunset cruise which was great and we had some amazing panorama's of the New York City Skyline and the Brooklyn Bridge.
O and don't miss the weirdest attraction in town, The Evolution Store where you can buy insect candy and all kinds of strange things, great for souvenir shopping!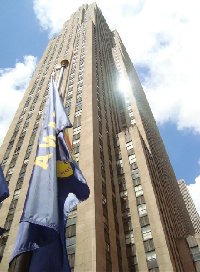 We had a very fun summer holiday in the city and especially with the world cup atmosphere it was something I will never forget.
The ten days we spent there just passed so quickly that we should already start planning a new trip to the Big Apple, who knows, we'll be back!