October 8th, 2010
New York is such a great city to travel to and I have been there several times for work and holidays. The thing that makes New York the attractive travel destination that it is would be in my opinion its diversity.
New York City has it all from the great shopping, the buzzling nightlife, plus an amazing cultural mix of restaurants and neighbourhoods.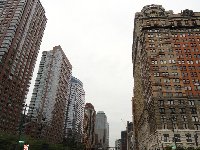 Where to go in New York
Then there's the exciting financial district and a wide range of tourist attractions that keeps on surprising from sports events, theatre productions and fashion shows that you can attend or organized tours and cruises you can sign up for. Have your pick!
This September I went to New York with two of my best friends and had a great time just like I knew we would.
We stayed at the West Side YMCA, a cheap accomodation in a spot on location, right in between Central Park and Broadway. Ok, it's not a 5 star hotel but we knew it was going to be a lower budget trip so we were fine with that.
This time we also did a lot of cultural sightseeing and for example visited Ellis Island in New York Harbor, which was an important gateway for immigrants coming to the city.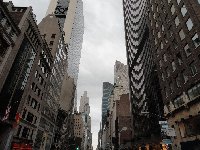 Where to go in New York
It was very interesting to see where the roots of New York City's melting pot of people, cultures and neighbourhoods lie. We approached Ellis Island by boat and after a ride through the NY Harbor we went on shore to visit the Ellis Island Immigration Museum which is part of the Statue of Liberty National Monument.
Eventhough the immigration station tells a somewhat sad part of New York's history it was very interesting to learn more about it and explore a different side of the city.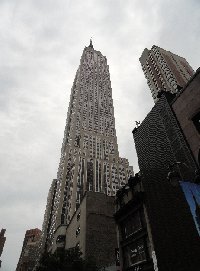 The boat ride was also a great way to view New York's financial district from the water and take some pictures from this impressive skyline.
Unfortunately the sky wasn't as clear as we hoped and I guess the dramatic clouds add a bit of menace to the whole Ellis Island boat ride experience. New time we'll definitely be back in summer time to soak up that Big Apple juice!