October 28th, 2010
Two weeks ago me and my boyfriend spent a weekend in The Hague with friends and stayed at the NH Hotel which we found on a hot hotel deal through the internet.
We had never been to The Hague and we really liked it. We had a weekend of great weather, the hotel was very nice and we even made a trip to Scheveningen, the nearby getaway destination on the beach.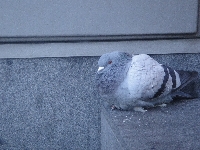 Where to go in The Hague
We had booked the NH Hotel through Expedia if I remember correctly and paid about 80 euro's a night.
The hotel had a nice lobby and even a sushi restaurant in the adjacent business lounge. The staff was very friendly and provided us with free tickets to the Holland Casino, a major touristic attraction of Scheveningen.
From the hotel you can either get to downtown The Hague by tram which passes right by the hotel or get there by car since the hotel has it's own parking lot underneath the building.
We did some shopping in The Hague and had lunch at a lovely place called Cafe Wilhelmina after the former Dutch queen. I also discovered a shop called Dille & Kamille which sells all kinds of cooking equipment and home decoration accessories.
We had a great stay in The Hague and would recommend the NH Hotel to anybody who has a car at his or her disposal.