October 29th, 2010
From The Hague we drove to the seaside resort of Scheveningen on the west coast of Holland. Scheveningen can be reached by car or public transport from The Hague where trams leave the main station, there is no seperate train station.
When we arrived in Scheveningen, mid October, it was kind of chilly but the weather was amazing and we had a lot of sunshine.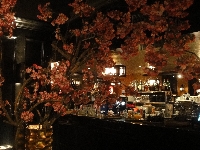 Tours Scheveningen
Especially the Scheveningen boulevard and the marina is a beautiful place to go for a walk or have breakfast, lunch or dinner at one of the many cafe's and restaurants.
We had some real Dutch pancakes at a place called T Pannekoekenhuisje and I must say they were absolutely delicious! Mine was one with apple and cinnemon while my boyfriend went for the ham and cheese pancake.
The boulevard is filled with nice places and also for kids you'll find enough to do here from the mary-go-round for the smallest to the exciting Sea World for the older ones. Then we also saw there was a bungee jumping platform made above the sea where people jumped down from, really cool.
We also did some shopping at the local shopping mall which was ok. At night we discovered this amazing sushi restaurant near the beach called Sumo and it was so good. For 20 euro's each we had an all you can eat menu with way more sushi than we could handle!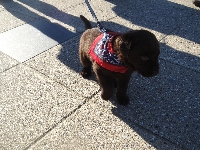 Tours Scheveningen
After that tasty break we went to the Holland Casino, the number one touristic attraction in Scheveningen and also one of the largest casino's in the Netherlands. We had a lot of fun there but if you're not so much into the gambling thing Scheveningen also has a huge Pathe Cinema where you can have your pick from at least twenty movies. Then behind the casino, you'll find the theatre where you can get tickets to see a musical or other types of shows.
We had a great stay in Scheveningen and being so close to The Hague it was the perfect way to combine two very entertaining travel destinations in one weekend.