November 2nd, 2010
Barcelona is one of the world's most visited cities and the combination of the having the beach nearby, being able to enjoy a long summer and having tons of places to go and visit explains why.
This August me and my friends flew to Barcelona for a 5 days holiday in the city and another week in Lloret de Mar.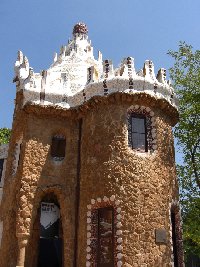 Tourism Barcelona
Both places are really nice and we had a lot of fun the entire holiday. While Lloret de Mar has the beach and the relaxing vibe Barcelona is the perfect place to go sightseeing.
After a day of shopping and gazing at the street artists we headed to Park Guell which was just amazing. I loved the buildings, the fountains and the odd shaped houses. There was just so much to do and see that time flew by. Before we knew it it was time to head back to the hotel.
Barcelona is also a great place if you want to go out and wine and dine for as long as you like. The food was really good and I would recommend eating tapas at Zarautz which is located near the metro station of Tarragona.