November 19th, 2010
While back home winter seems to have kicked in, the southern part of Europe continues to have great weather so after a very short discussion with my girlfriend we decided to head down south for a long weekend spend in sunny Barcelona.
We both had been in Barcelona before and loved it. To me Barcelona is just the perfect travel destination as it has everything a traveller could ask for.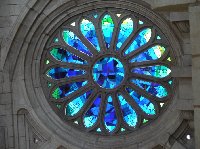 Travel Barcelona
The location, on the beach but with a great city centre full of life and things to do.
The food, paella ... sangria.. should I continue? The weather, over 20 degrees in November? I'm in!
Did I mention Barcelona is just a two hour flight away? We definitely should go away in the weekends more often and explore some other great cities in Europe.