March 3rd, 2010
I have been to Lloret de Mar, a touristic getaway not too far from Barcelona, an of course I couldn't leave Spain without visiting this amazing city as well.
Especially in summertime Barcelona is a beautiful place to visit with a lot of activities and events in the city centre.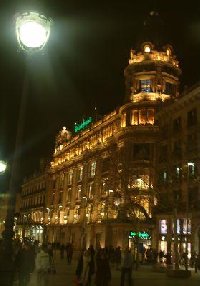 Photos of Barcelona at..
The streets of Las Ramblas are worth a visit and you will find all sorts of entertainment walking through the long and always crowded streets. Also at night you will find enough things to do in Barcelona and there are many nice bars, restaurants and night clubs.
For art and culture enthusiasts Barcelona is a good travel destination too and its famous Sagrada Familia has been photographed a gazillion times.
It really is a destination I would recommend and travelling to both Barcelona as Lloret de Mar will give you the perfect city and beach holiday in one!