May 18th, 2011
You can not visit Barcelona without getting a tour at the stadium of FC Barcelona, the number one attraction of this beautiful city. Of course you can hit the beach, admire the works of Gaudi but this place is just as sacred as La Sagrada Familia.
We bought tickets for a tour around the stadium which included a visit to the soccer teams museum, the FC Barcelona Museum.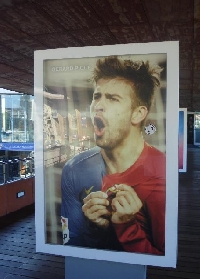 Travel Blog Barcelona
It was a great tour and probably the best, we teamed up with a group of friends, and most fun one we had ever been on.
The part I really loved was entering the stadium, we all kept our silence for at least half a minute while we admired the place where so many important games have been played and heros like Messi and Villa still play today. A great tour if you want to see a part of Barcelona that beats if every local and admirer.
The tour tickets, see picture below, cost 19 euros and was worth every cent of it, viva Barcelona!