November 4th, 2010
I just came back from a great holiday in New York City and am still excited about it! We left for NY in the last week of October and stayed for a total of ten days.
It was the first time I ever fley to the United States but my boyfriend who had been to New York several times before had told me so much about it that I couldn't wait.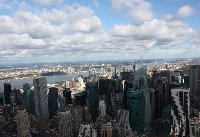 Travel Experience New York
After a long flight, Delta Airlines, we arrived in New York.
The taxi drive to our hotel was over before I knew it and I already started going over our travel plans to make sure we would have the time to visit everything from Central Park to Times Square and another million tourist attractions.
Luckily we had fine weather the entire holiday and we didn't even catch a drop of rain. We went on several sightseeing trips and also did the bus tour through New York City. As corny as this tour might be, we had a great time!
During our bus tour we drove passed some of New York's most important buildings like the Chrysler Building, the Empire State Building and the Bank of America Tower but also other sites like Ground Zero and of course buzzling Times Square.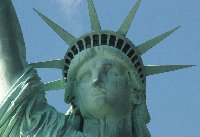 Travel Experience New York
The bus tour was a great opportunity to take pictures from the city center and have some of the buildings explained and commented by a New York City tour guide.
We also went to Central Park, which is a beautiful place, almost a city within the city where people come to do sports, enjoy their peace or just gaze around like we did.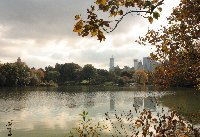 From the skyline of NYC viewed through the tree branches in Central Park we moved to a top notch location to have a broader panorama; the Empire State Building view point. Unbelievable, what an amazing sight! You could see every angle of New York, from the Brooklyn Bridge and Manhattan to the Chrysler Building and even the Statue of Liberty.
To get a closer look of that popular statue we also went on a cruise which again was amazing. A clearblue sky and New York at its best! This truly was a holiday to remember and definitely a keeper:)