November 19th, 2010
What to do in New York City? Hang out in Central Park, cruise to the Statue of Liberty, shop at the New York M&M shop, travel to the highest point and view the city from the Empire State Building..
Walk over the Brooklyn Bridge, check out the classy boutiques in New York Upper East Side, the grungy rock culture in the lower or get jammin on a night out in Harlem..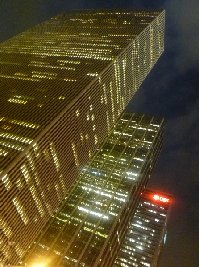 Travel Experience New York
Enjoy the latest musical's on Broadway, dive into a McDonald's happy meal on Times Square, a pizza in Little Italy or some noodles in Chinatown.
There are so many things to do and see in New York and if you don't feel like walking from one site to another just hop on the New York City sightseeing bus, buy a ticket for a cruise along Hudson River, explore the most travelled subway system in the world or wistle for your own yellow cab.
From exciting and hectic Times Square to peaceful Central Park where you can enjoy your own personalized Starbucks Coffe while observing the curious squirrels, New York has it all!
Into museum's and art, have your pick from the Museum of Modern Art, the New York Public Library, the Guggenheim Museum, the Museum of Natural History, the MET or whatever suits your arty interests because New York City is allrounded and has so much to offer for any traveller.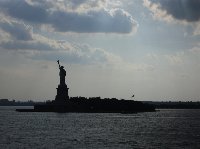 Travel Experience New York
Me and my girlfriends had a fantastic holiday and tried to do as much as possibile to soak up the whole New York City experience. Great city, great stay and great dreams for my next visit!