November 30th, 2010
Just made a trip to New York City to visit my little sister who has moved there for work. I also try to plan a weekend getaway to New York when I can because I love it there!
This time I got to spend five days in NY having a few days off from work. As soon as the plane landed I could feel that New York City air and it was great to be back home at my second home.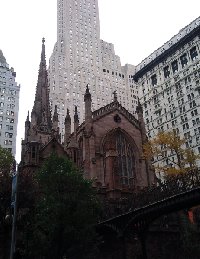 Tours New York
We had some quality sister time together for a few days so we did some typical New York City things like hopping on the Statue of Liberty & Ellis Island ferry, amazes me every time:)
Other than that we went shopping and just had a nice time. If it's your first time in New York you might be overwhelmed by it all but after a while you'll manage to take it all in and you'll figure out some great hotspots to head to.
The obvious ones include the Empire State Building, Central Park, Rockefeller Center, Times Square, Manhattan, Little Italy and an arty visit to MOMA. Just get your hands on a New York City Guide, or better a friendly local, and let the Big Apple surprise you!