September 27th, 2011
A visit to the Kruger National Park is an extraordinary wildlife experience and it is one of the best parks in the world when it comes down to spotting animals in their own habitat.
The Big 5 were definately on my things to see list when planning my trip to South Africa and the Kruger National Park has always been a place I needed to visit.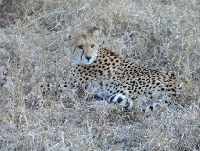 Travel Guide Kruger National Park
While the Kruger National Park is located near the Zimbabwe border attractions and places to visit are scattered all over South Africa and I also wanted to visit the Cape Town area so for me a fly and drive holiday was the best option.
I booked my trip with Kuoni travelagent and they had all kinds of travel options ranging from 4 days visits to 22 days or more. They offered a great service and accomodation, in hotel or tented camp, was very clean and modern. I added some of the wonderful pictures and moments lived in the Kruger National Park and will post other stories soon.