September 27th, 2011
Like I said Plettenberg Bay is on of the best place to go on an ocean safari as chances to meet up with the whales here are pretty good.
My ocean safari departed from Plettenberg Bay which is located within the Bitou Local Municipality in the Western Cape Province of South Africa.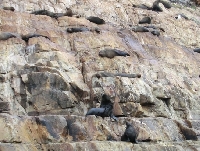 Vacation in Plettenberg Bay
Make sure to wear warm clothing and waterproof gear because it gets really chilly out on the open water especially when you're holiding that camera up waiting for a whale to breach.
But when that happens, it is the best thing! From Plettenberg you can drive in direction of the Garden Route National Park from more beautiful landscapes and curious wildlife. For the more adventurous there are loads of activities like bungy jumping and para-gliding which is practised almost everywhere.