March 4th, 2010
There are no words to describe the beauty of New York, the city that knows no limits and where everything is possible.
The city where you can literally shop till you drop, attend some of the most glamorous parties or just play a game of basketball on one of the many fields throughout the city, New York has it all.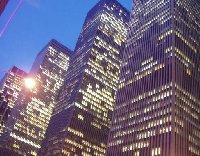 Photos of New York City,..
I went to New York City to start up my own business and I must say that here there a lot more opportunities to succeed in what you do, at least if you're ambitious and your goal is to make money.
Your social life on the other hand often gets put on hold in this city and a lot of people don't have the time to work on relationships.
This is something I missed in New York, but then again you can't have it all!