July 21st, 2010
This May me and my boyfriend left for a cross Antlantic trip to Canada to visit some of his relatives who had moved to Vancouver a few months before.
Our plan was to stay a few days in Vancouver to see some important tourist attractions, spend time with the family and enjoy the luxury of being on a holiday and explore the cities best restaurants and places to relax.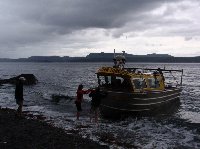 Travel Vancouver
After that we had already made plans to visit Vancouver Island to go orca watching. As soon as I read about the orca watching season I knew I wanted to go to Vancouver Island to do this amazing tour.
In Vancouver we also visited the Vancouver Acquarium which was nice but best if you're travelling with kids. My ultimate wildlife experience wasn't waiting for me in the city but still a flight away on Vancouver Island.
I found a lot of information on Vancouver Island in our Vancouver travel guide but I guess the Lonely Planet Canada will contain the same information. We booked a outdoors camping packages at the Orca Camp in Johnstone Strait.
Their 7 day Ecosummer Expeditions programme is really something else and will leave you with a travel experience you will never forget. For 7 days Orca Camp was our home and sea kayaking our main activity. We went on several orca watching kayak tours to spot the orca's from nearby which was totally amazing.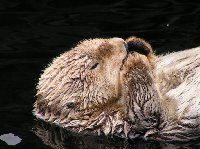 Travel Vancouver
From Vancouver we flew to Port Hardy Airport and drove to Port McNeill where we had to stay one night before heading to Johnstone Strait. The next morning in Port McNeill we met our touroperators and fellow adventure seekers and got on our watertaxi to the Ecosummer's Orca Camp.
Everything about the Orca Camp was primitive but so real and amazing that I didn't even feel the difference between my Vancouver Marriot mattress and our tent on the rocky beaches of the camp. The best thing about the whole week was the sound of the playing whales in front of us in the bay, incredible!