October 12th, 2010
This year my and family and I went on an adventurous holiday to Canada where our journey started at the Banff National Park, near Jasper, Alberta.
Because we had a rental car it was easy to move from one place to another and it we could design our stay in Canada the way we wanted to.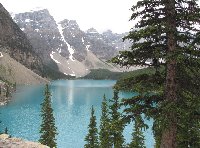 Travel Blog Jasper
The main goal of our trip was to spot some Canadian wildlife and of course admire the beautiful landscapes.
In the state of Alberta alone there are several national parks that are well worth a visit like the Jasper National Park, the Banff National Park, Yoho National Park and the smaller Mt Robson Provincial Park.
The Banff National Park has an impressive scenery and a very curious wildlife but look out for the animals when you're driving on the road through the park.
We stayed at the Moraine Lake Lodge near Lake Louise. The lodge was perfectly located in the middle of a gorgeous forest landscape and for us a very good base to move to the different view points.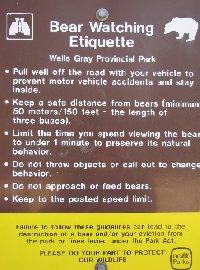 Travel Blog Jasper
In Jasper, which lies north of the Banff National Park, we stayed at the Jasper Inn Suites, a Best Western hotel which was really comfortable and had enough parking place for our vehicle.
After a great stay in Jasper and a visit to Mt Robson Provincial Park we decided to cross the border and visit the Wells Gray Provincial Park. Here we found a very nice camping spot right at at the lake, apropriately called the Dutch Lake Motel and Campinground.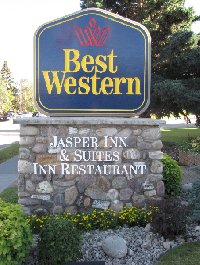 The children loved it here and went swimming right away. The next morning we took a trip to the famous Helmcken Falls on the Murtle River.
Not too far from the falls we ran into a bear watching sign, just in time because not even a minute later we spotted a black bear in the bushes, our first true Canadian wildlife encounter!
As for finding accomodation on the road, for us it was very easy and we saw quite a lot of hangout signs for lodges and inns but if you wan't to be sure just pack a small travel guide and call in advance.