October 31st, 2011
In August of this year I started the trip of a lifetime and hopped on a Condor flight to Canada where my adventure would really take off.
I had seen a lot of documentaries about the Yukon territory and I knew that if I wanted to go back to nature this was the place to go.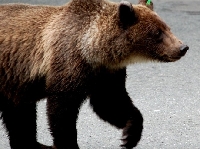 Travel Whitehorse
One of the first places on my Canada/Alaska camping trip was Whitehorse in Yukon. I stayed at the High Country Inn and together with my travel mates this was the place where we made arrangements for the rest of our trip like renting a camper van and listing our places of interest.
We came across amazing Canadian wildlife and observed a sloth of bears down the river who had come down there to bath and play around. I can say that this trip has given me some of my best travel memories so far and I would love to return to travel through different parts of Canada.