April 7th, 2011
The Cinque Terre can be found in the north of Italy in the region of Liguria which is one of the most beautiful coastal areas and also known as the Italian Riviera.
The last couple of months I have lived and studied in Bologna which on its own was a grea experience but to add a week and a half of holidays in Liguria was even better.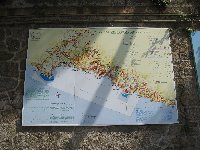 Travel Experience Cinque Terre
One of my close friends has a family house in Spotorno, a little town in Liguria which was the perfect place to spend a week at the beach in between great foccacce and nice places to go out at night.
From Spotorno we made an incredible Cinque Terre trip and enjoyed this beautiful national park by foot. The hikes were tough at times but never were we dissapointed by the views and I am sure we will return to this beautiful place.