July 16th, 2010
We stayed in Porto Seguro for three weeks and had booked a room at the Pousada Villa Do Sol in Arraial d'Ajuda, near Porto Seguro.
We had an amazing time relaxing on the beach and partying at Parracho Beach or chilling out at night.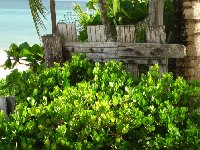 Travel Experience Porto Seguro
Parracho Beach was amazing, beautifully decorated, nice music and we met a lot of nice people in the clubs on the beach.
The atmosphere was great and positive, I remember dancing untill the sun came up in the morning, wow..what a place!
We rented a large jeep to get around in town which was really convenient. As for our hotel, the Pousada Villa Do Sol, it was excellent with a great location, right on the beach and close to Porti Seguro if you wanted to head to town.